"Ma! Ma! Ma! Ki! Ki! Ki!" MOVIES! VIDEO GAMES! PARENTING! Sometimes there's Something For Everyone (Except Comics Fans)!
5 comments
Posted by: John Kane on July 18, 2017
Categories: Reviews
Tags: Friday The 13th, John K (UK), movies, The 1980s, The 2010s, Video Games
As I probably said, I'm quite busy at the minute. But I like to write to relieve the stress. So I wrote this. It's about the Friday The 13th movies, being a dad, the implacable march of time and the Friday The 13th game on PS4. It's of limited interest, except to students of the pointlessly self-indulgent. But that's never stopped me before!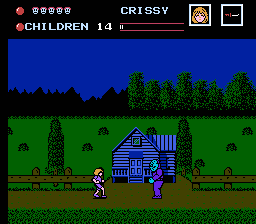 Anyway, this…
(more…)