"If Only I Could Convince BEVERLY That He's As IMPORTANT As I Know He Is." COMICS FOLK! Sometimes It's 65 Pictures For 65 Years!
one comment
Posted by: John Kane on October 7, 2015
Categories: Reviews
Tags: Atlas Comics, Batman, Batman Dark Allegiances, Black Kiss, Blackhawk, Bravura, Catwoman, Century West, City of Tomorrow, Cody Starbuck, DC Comics, Dominic Fortune, Dynamite, Eclipse Comics, Epic Comics, Happy Birthday!, Howard Victor Chaykin, Image Comics, John K (UK), Ken Bruzenak, Malibu, Marvel Premiere, Midnight Men, Monark Starstalker, Power and Glory, Solo, Star Reach Classics, Star Reach Productions, The 1970s, The 1980s, The 1990s, The 2000s, The 2010s, The Further Adventures of Indiana Jones, The Scorpion, The Shadow, The Shadow Midnight In Moscow, Vortex Comics, Wildstorm
It's the 7th October 2015 and that means it's been 65 years of the chunky wee thermodynamic miracle Howard Victor Chaykin! Today is his day, so I'm going to shut my yapper and below the break you can feast your eyes on 65 images culled from The Chaykin Section in The Kane Garage Archives. Raise your root beers high and let's all drink to another 65 years of the amazing Mr. Chaykin!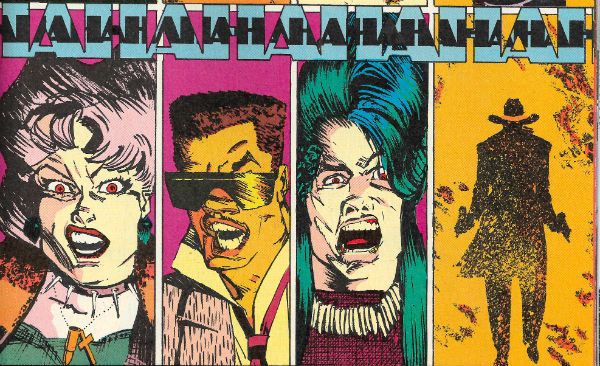 THE SHADOW by Chaykin, Bruzenak & Wald
Anyway, this…
(more…)