"..When You're Digging For Artifacts…Don't Bury Your Reputation!" COMICS! Sometimes I Guess You Can't Trust An Orangutan!
2 comments
Posted by: John Kane on January 30, 2015
Categories: Reviews
Tags: Doug Moench, George Tuska, Gil Kane, Jack Kirby, John K (UK), Marvel UK, Planet of the Apes, Planet Of The Apes Weekly, Roy Thomas, The 1970s
In which I continue to drag you along on my cheerless trudge through all the 1970s Marvel UK issues of Planet of the Apes Weekly a man at work lent me that time. Doesn't it just make everything in your life seem radiant with an inner light by comparison? Suit yourself.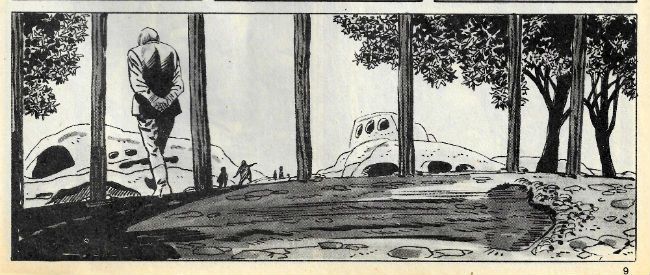 Planet of the Apes by George Tuska, Mike Esposito & Doug Moench
Anyway, this…
(more…)