"I Have Got To Be Sure, You Old Poop!" COMICS! Sometimes Democracy Comes Second!
12 comments
Posted by: John Kane on May 7, 2015
Categories: Reviews
Tags: Bill Sienkiewicz, Chris Burnham, DC Comics, Doug Mahnke, Fantagraphics, Gilbert Hernandez, Grant Morrison, Howard Victor Chaykin, Image Comics, Jaime Hernandez, John K (UK), Ken Bruzenak, Los Bros Hernandez, Love And Rockets New Stories, Matt Fraction, Multiversity, Nameless, Satellite Sam, Spongebob Comics, The 2010s, The Multiversity Ultra Comics
Yes! Beat out that rhythm on a drum! Here's the only comic reviews worth reading on The Internet. No, Not really. No, not really in the mood either but if I don't put something up They come round and stand outside my windows in silent judgement. Hoopla! Also, don't forget to Save The Hibbs – HERE!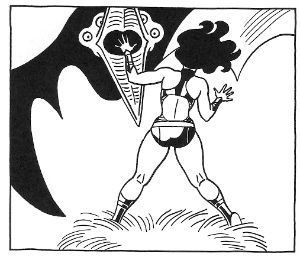 LOVE AND ROCKETS NEW STORIES by Jaime Hernandez
Anyway, this…
(more…)