"…There Must be A Creature Superior To Man." (Slight Reprise) COMICS! Sometimes It Is Christmas On The Planet of The Apes!
6 comments
Posted by: John Kane on December 18, 2013
Categories: Reviews
Tags: Broken Promises Glued Back Together With Good Intentions, John K (UK), Marvel, Nostalgia By Veidt, Planet Of The Apes Weekly, The 1970s
It is with no small amount of shame that I note it has been over a year(!) since I promised to take a look at Planet of The Apes Weekly. Um. Prizes for the best excuses! Er, I mean reasons. Look, we're all adults so let's all just put it behind us and move on. As a special Christmas Treat, and as a small act of atonement, please find the covers to the first 31 issues of Planet of The Apes Weekly. If you like 'em I'll do some more. And, okay, we'll see what we can do about, y'know, going on about the contents in word form. No promises, mind. Special BONUS: from hereonin I (mostly) shut my mad yapper and let the pictures speak. Merry Christmas!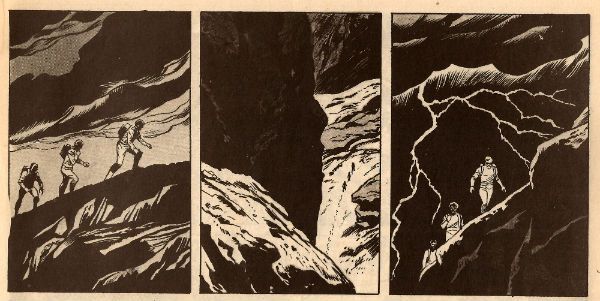 Anyway, this…