"Later, Jeef Cooked The Best Northern Italian-Style Dinner Ever." COMICS! Sometimes it's Goodbye, Mr Chitts!
8 comments
Posted by: John Kane on March 24, 2016
Categories: Reviews
Tags: Dark Horse, Fatima The Blood Spinners, Gilbert Hernandez, John K (UK), The 2010s
To celebrate the release of Batman vs Superman: Collateral Damage and also the appearance of The Punisher on Daredevil I look up at the corner of my living room and wonder if that's dust or a cobweb. Deciding it's just a shadow, I galvanize myself and consider a book by Gilbert Hernandez about a woman who kills zombies in the future. 'Cos I'm dead classy, pal.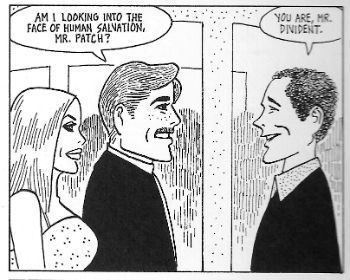 FATIMA: THE BLOOD SPINNERS by Gilbert Hernandez
Anyway, this…
(more…)